Asian Workshop on Polymer Processing
What's New
Topics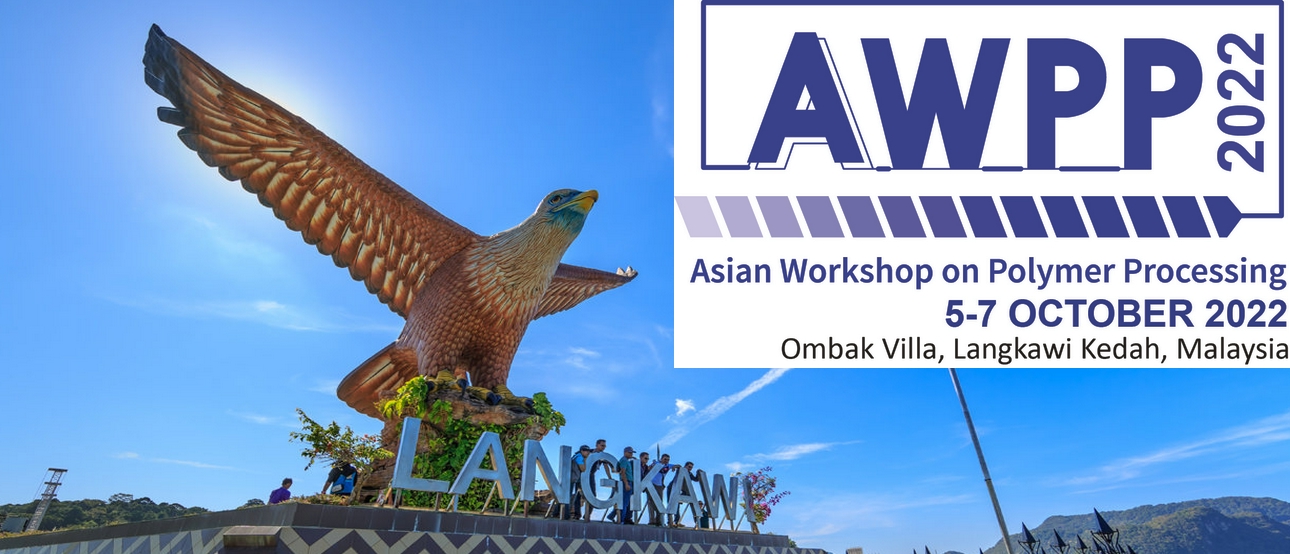 Update history
June. 6, 2022

AWPP2022 in Langkawi will be held on 5-7 October, 2022. Official website of AWPP2022 in Langkawi is opened.

April. 27, 2020

Due to the worlwide situation about the COVID-19, the organizing committee of AWPP2020 and the AWPP Executive Committee decided to postpone the dates of the workshop planned in October 25-28 in Langkawi, Malaysia, until 2021.
The new dates may be announced after ending the peak of COVID-19.

Feb. 01, 2020

Official website of AWPP2020 in Langkawi is tentatively opened.

Apr. 01, 2019

Aug. 03, 2018

Oct. 20, 2017

Jan. 01, 2017

Official website of AWPP2017 in Vietnam is opened.

Jan. 06, 2016

Official website of AWPP2016 in Australia is opened.

Apr. 22, 2015

Official website of AWPP2015 in Singapore is opened.

Oct. 16, 2013

Logo Design Contest of AWPP is being invited. (Deadline: November 30, 2013)

Dec. 20, 2012

Official website of AWPP is uploaded.

Feb. 23, 2012

Official website of AWPP is tentatively uploaded.